A Tale of Two Hermès Clutches
Kelly clutches come in a multitude of varieties. From the Kelly Elan to the Kelly Crutch Clutch, the Longue to the new Kelly Depeches 25, no style has reached the iconic levels achieved by the Kellys Cut and Pochette. The latter, introduced during Jean-Paul Gaultier's first runway show in 2004, is deftly designed; a soft, Sellier constructed body with a trapezoidal shape echoing that of the full Sellier Kelly. The flat top handle slides through leather loops, and the base is flat, removing much of the hardware, making for a very light and flexible bag. The most important hardware is maintained, the iconic Kelly closure: two plaque-tipped sangles that hook over the turet turn-lock. The interior forgoes a zipper with a single slip pocket, and there is no lock, keys or clochette, making this a very non-fussy, easy to use clutch. Many people immediately appreciated the simplicity of the design, simultaneously elegant enough for evening, and practical enough for travel.
The Kelly Cut arrived later in Gaultier's tenure, making its first appearance on the Fall 2009 runway. A clear evolution from the Kelly Longue, the Cut sports a sleek rectangular body, with a rounded base, and a handle similar to that of the Pochette, topped-off with the iconic Kelly closure. Also never produced in Togo or Clemence, nor Lizard or Ostrich, the Cut is most commonly found in Swift leather, though is also regularly seen in Tadelakt, Epsom and Box as well. Limited Edition Cuts are as rare as their Pochette counterparts, with special versions produced only as Eclats (Tadelakt with contrasting Chevre interiors), So Blacks (in Box and Matte Alligator), and Shadows (which actually sport Birkin Cut styling). Occasionally produced with special hardware such as Guilloche, the record price for a Kelly Cut at auction is held by a Black Crocodile example with Diamond and 18K white gold hardware which achieved $80,641 in a 2015 Christie's auction. The record for a non-diamond Kelly Cut is held by Heritage Auctions with their 2014 sale of a Kiwi Crocodile Cut with Palladium hardware for $59,375. The record for a leather Kelly Cut is $30,000 set at Heritage Auctions in 2015 by a Bamboo example with Palladium hardware.
The dates of the Kelly Cut records are as important as the numbers themselves, as they demonstrate the past popularity of this design. Auction prices for these clutches have been dropping at an average annual rate of -2% for leather and -4% for crocodile and alligator examples over the past 7 years. But between 2020 and 2021, the values for these bags dropped dramatically. Leather Cuts dropped from almost $12,000 to just over $8,800, and exotics dropped from nearly $20,500 to under $18,000. Pochettes, on the other hand, have been bounding upwards in value, going in the complete opposite direction. With Leather pochettes increasing this past year from $10,300 to an average auction value of $12,500 in 2021, and their exotic counterparts increasing from $27,250 to $34,350, these bags are competitive with the most popular Kelly styles. Over the last seven years leather Pochettes have increased an average of 17% annually with exotics clocking in at around 5% yearly. While the top two spots for Kelly Pochettes are held by ombre lizard examples, the third highest auction price is for a Blue Izmir Alligator example with gold hardware that sold for $52,358 at Christie's in June of 2021. A metallic Silver Chevre example holds the leather record with a price of $37,500 acheived at Christie's that same month, though the record for a regular leather pochette is not far off with a Nata Swift example bringing $35,261 at Christie's this past November. Ostrich Pochettes top out at $35,261 as well with a Vert Verone example sold in the same auction.
The current trajectories of these two clutches could not be more different, but with five more years of history than its Cut cousin, the Pochette could be displaying it's maturity in the market. Perhaps in five year's time the Cut will mirror the Pochettes path, or perhaps the fast growing weight of the market will accelerate the process. For now, with leather Kelly Pochettes averaging $10,000 over retail at auction, the question on everyone's mind is: how much farther than can these clutches rise?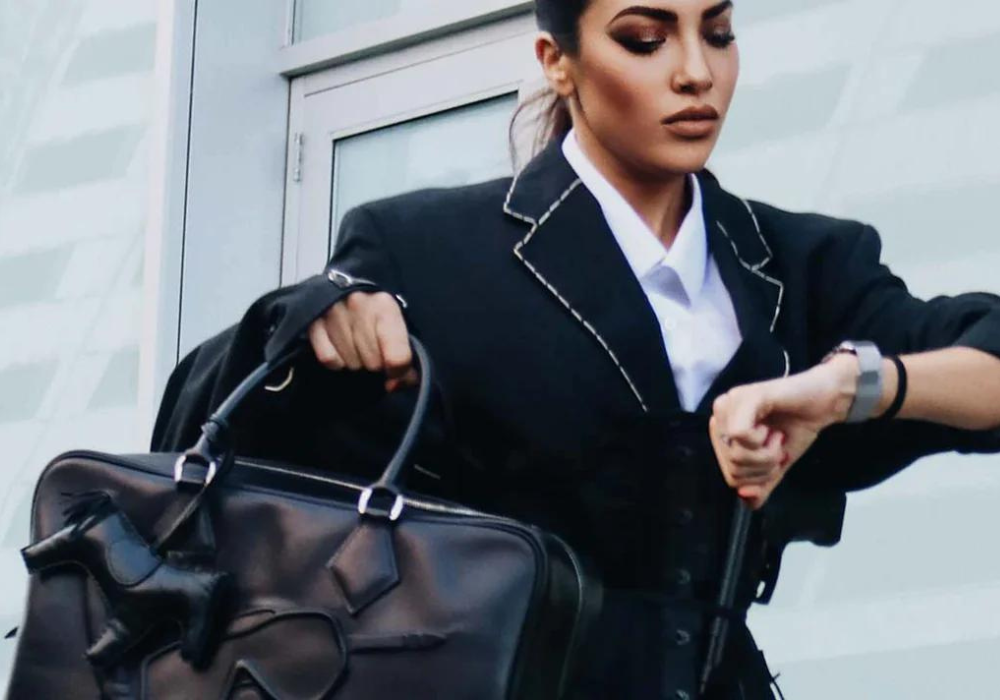 Much has been said about the experience of buying bags from Hermès. Many of their styles are ready in store and on the company's website for anyone to purchase, but...
Read more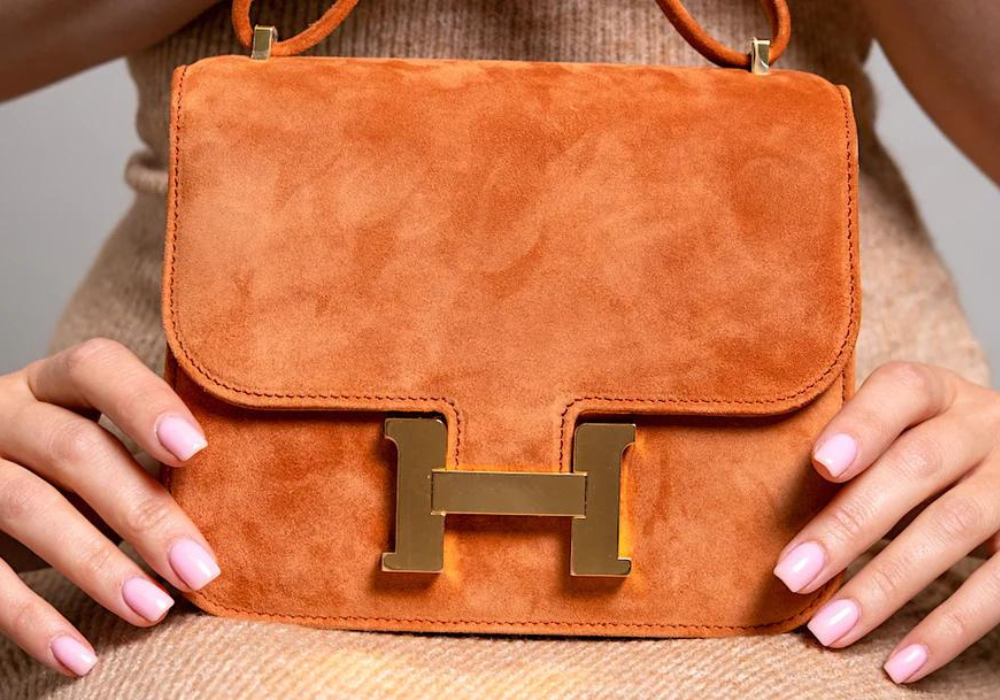 Blog
Birthed in 1959 along with its designer's daughter who shares the name, the Constance bag is considered the third side of the handbag pyramid, forever connected to and supported by the iconic Birki...
Read more