The Hermés Constance
Birthed in 1959 along with its designer's daughter who shares the name, the Constance bag is considered the third side of the handbag pyramid, forever connected to and supported by the iconic Birkin and Kelly bags. The first four decades of Constance's were populated with both 18cm and 23cm versions. Both of these sizes were produced with either one or two gussets, which create bags with one or two interior compartments; the main differentiating factor between Constances. Today, all Constances are made with a double gusset construction. Around the turn of the millenium, Hermes phased out the 23cm Constance (and the 25cm Constance which was produced for a short period in the 1990's) in favor of the 24cm double gusset version that is still produced today. The 2000's saw limited production runs of other Constance sizes as well. The micro 15cm Constance has been produced sporadically since the 1990's (and is occasionally still produced today), though the production runs of the Constance Elan, which elongates the design to a 25cm length, the 29cm Constance, which features an extra large H clasp and extra tick strap, and the 29cm Constance Cartable, which features a short handle rather than a shoulder strap, have all been discontinued.
Since its inception the Constance has been produced in unusual materials and with unusual hardwares. Recent limited edition collections have featured Constances with H clasps made of stone, lizard, alligator, enamel, mirrors, and more. These bags tend to have their own limited designs separate from the season's special Birkins and Kellys. Recent examples include the multicolor and black One a Summer's Day and Night Constances featuring designs by Nigel Peake, the multicolor marbled silk constance, and the Au Bout du Monde Constance among others. It's ironic that a bag called the Constance is so constantly changing.One aspect of the Constance that is constant is its presence on the auction market. Since handbag auctions began, Constance bags have been on offer. In decades past, these bags have even been available readily at Hermes stores, though today, Constances are considered 'quota' bags along side Birkins and Kellys at most boutiques. While resale prices for these bags are not always above retail, store-fresh and limited edition examples often do command auction prices with a premium. On average, leather Constances have averaged between $10,000 and $12,000 in past years, though prices ticked upward in 2021 with 18cm leather versions clocking in at $13,600 and 24cm examples averaging $12,800. Leather Constance Elans, on the other hand, have seen their popularity drop in the past few years, though 2021's auctions averaged $11,150, pointing towards a resurgence in this discontinued size, which hit an all-time low average of just $6,850 in 2018. Conversely, 24cm crocodile and alligator Constances have historically sold for far more than their mini 18cm sisters, averaging almost $4,000 more over the last five years, though in 2021, exotic mini-constances took a $1,050 lead, averaging almost $33,850. Exotic Constance Elans, though, have ret to rebound at auction from the downturn the style took back in 2016, with the average auction price holding steady at about $19,750 since 2019. Mini-Constances in Lizard and Ostrich have become more common in recent years, with the latter increasing in value dramatically to match crocodile and alligator Constances this past year. Ostrich mini's by contrast have stayed squarely between $17,000 and $19,000 over the last four years, with little indication of upward movement.
Specifically speaking of crocodile and alligator Constances, one defining factor is finish. Only about 30% of exotic Constances on the secondary market have a matte finish, and for years this scarcity did not translate into popularity. This past year though, the trend made a dramatic about-face, with matte alligator Constance bags increasing an average of $9,000, and for the first time in over five years overtaking glossy-finished Constances by over $3,000.

Exceptional Examples:
Hermes 29cm Blue Obscur Sombrero Constance Cartable with Palladium Hardware, 2014 - $9,375 Heritage Auctions May, 2015

Hermes 29cm Shiny Miel Porosus Crocodile Constance with Gold Hardware, 2007 - $16,875 Heritage Auctions April, 2016

Hermes 34cm Black Box Constance with Gold Hardware - $5,750 Heritage Auctions September, 2015
Hermes 18cm Metallic Gold Chevre Constance with Gold Hardware, 2005 - $22,299 Christie's May, 2018

Hermes 18cm Metallic Silver Chevre Constance with Palladium Hardware, 2005 - $21,797 Christie's June, 2018

Hermes 18cm Metallic Bronze Chevre Constance with Ruthenium Hardware, 2005 - $11,875 Christie's September, 2018
Hermes 18cm Shiny Black Porosus Crocodile Constance with 18K Yellow Gold & Diamond Hardware - $56,250 Heritage Auctions December, 2015

Hermes 18cm Shiny Blue Jean Porosus Crocodile & Orange H Constance with 18K White Gold & Diamond Hardware - $50,000 Hertiage Auctions April, 2013

Hermes 18cm Shiny Blue Electric Porosus Crocodile Constance with 18K White Gold & Diamond Hardware, 2017 - $191,978 Christie's June, 2021
Hermes 23cm Beluga Constance with Gold Hardware, 1964 - $19,113 Christie's May, 2018

Hermes 25cm Graphite Ostrich Constance with Brushed Palladium Hardware, 1999 - $12,777 Christie's November, 2018

Hermes 23cm Rouge H Crinoline & Doblis Suede Constance with Gold Hardware, 1979 - $4,791 Christie's November, 2019
Hermes 23cm Karung Constance with Gold Hardware, 1975 - $15,131 Christie's May, 2018
Hermes Fuchsia Satin Constance Elan with Gold Hardware, 2010 - $8,125 Christie's September, 2018

Hermes 5P Lizard Constance Elan with Gold Hardware, 2010 - $44,911 Christie's May, 2017
Hermes 23cm Chevron Crinoline & Ostrich Constance with Gold Hardware - $19,722 Artcurial July, 2018

Hermes 23cm White & Gold Gulliver Constance with Gold Hardware - $6,562 Heritage Auctions May, 2015

Hermes 23cm Cognac Ostrich Constance with Burlwood Hardware, 1987 - $6,911 Artcurial January, 2017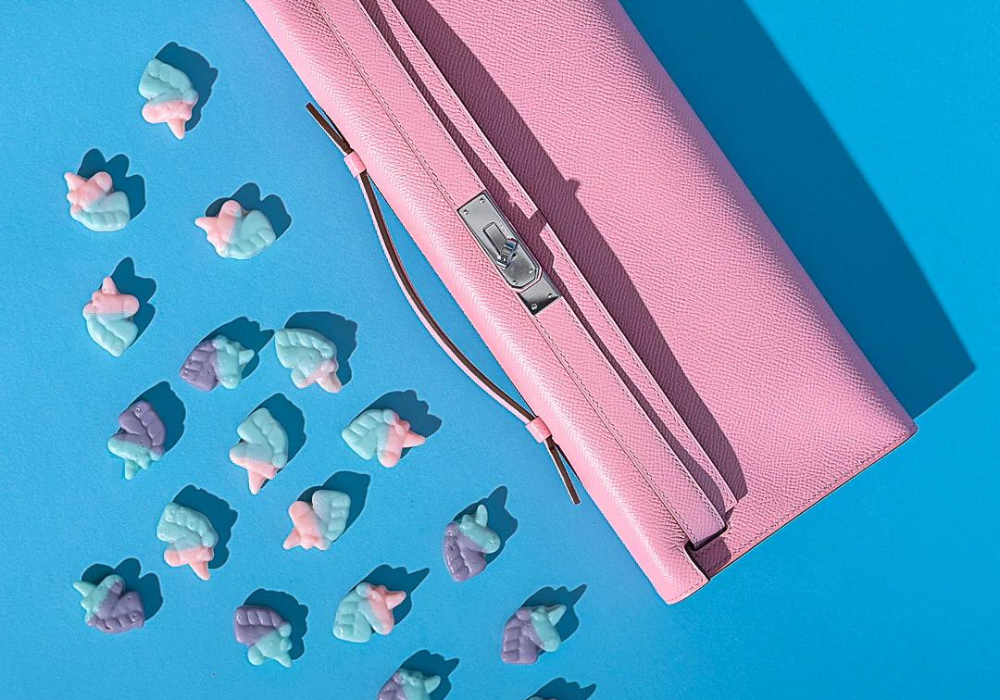 Kelly clutches come in a multitude of varieties. From the Kelly Elan to the Kelly Crutch Clutch, the Longue to the new Kelly Depeches 25, no style has reached the iconic levels achieved by the Kel...
Read more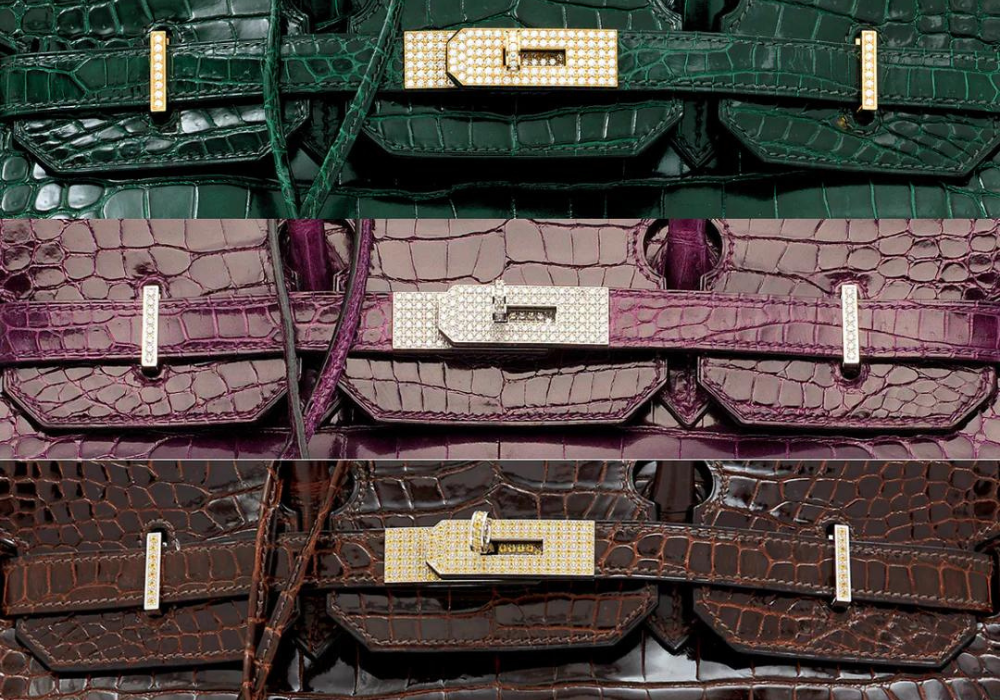 Gold or Palladium? A big question for many Hermes lovers all over the world. It's not uncommon to find a collection dedicated to one or the other. But the question of Hardware goes deeper than thi...
Read more