The Hermès Candy Collection: A Look Back
Inaugurated in 2011 and first observed in public during that year's summer season, the Hermes Candy Collection represents one of the most extensive limited editions for Birkin and Kelly handbags. The most vivid hues debuted initially, with more understated shades following in Autumn 2012. While Hermes had previously crafted limited edition bags featuring distinct interior colors, never before had such an endeavor been pursued on this magnitude or under such a memorable moniker. The Candy Collection comprises 35, 30, and 25cm Birkins, as well as 35, 32, and 28cm Kellys, totaling sixty-six unique handbags (rumor has it that 25cm Sellier Kellys were also produced in Candy combinations, though only two examples have been discovered thus far). Prior to this collection, Hermes unveiled a broad assortment of bi-color bags known as Eclat, or Flash in French, which were fashioned exclusively in clemence leather, save for the Fauve Tadelakt and Rubis Chevre rendition. Clemence leather, however, tends to soften and slouch with time. Consequently, many Hermes connoisseurs favor Epsom leather for its superior durability and vibrancy, contributing to the widespread appeal of the Candy Collection, which introduced new color pairings in subsequent seasons following its initial launch.

It is worth noting that when the collection was first introduced, Micro Kellys and Birkins were also available in Candy colors. To elucidate, Hermes initially released a set of Candy Colors (Rose Tyrien, Kiwi, Blue Celeste) in which they manufactured both the bi-color Candy bags and solid-colored "Candy" Micro bags. These Micro bags featured identical interior and exterior hues and were not subsequently produced in later Candy colors. Presently, it is somewhat inaccurate to label the micro bags "Candy," as the term is conventionally understood to refer solely to the bi-color Birkins and Kellys within the collection.

Limited edition Birkins and Kellys are widely recognized for their minimal retail price difference in comparison to their standard counterparts. However, when Candy Collection bags first appeared on the auction market concurrent with their release, the initial outcomes were remarkable. In July 2012, Artcurial auctioned a 35cm Rouge Casaque & Blue de Malt Candy Birkin for nearly thirty-five thousand US dollars (a record that remains unbroken for a Candy Collection bag and the sole instance of the Rouge Casaque appearing at auction). During the first four years post-launch, Candy Collection bags averaged approximately $17,500 at auction, with a gradual decline in value commencing in 2015. To date, nearly a hundred Candy bags have been auctioned, with their average price settling around $12,500 (equivalent to the current US retail price for a leather Birkin 35). This depreciation can be attributed primarily to oversaturation; only twenty Candy bags were auctioned between 2011 and 2014, whereas twenty more were auctioned in 2015 alone.

For those interested in acquiring a Candy Collection bag today, it is advisable to seek out the rarer specimens. The Rouge Casaque and Blue de Malt combination remains exceedingly elusive in any size. As for other color pairings, it is suggested to pursue a 25cm Birkin or 28cm Kelly (or, for the truly fortunate, a 25cm Sellier Kelly), as these sizes are infrequent finds and more likely to maintain higher values over time compared to their larger, more prevalent counterparts.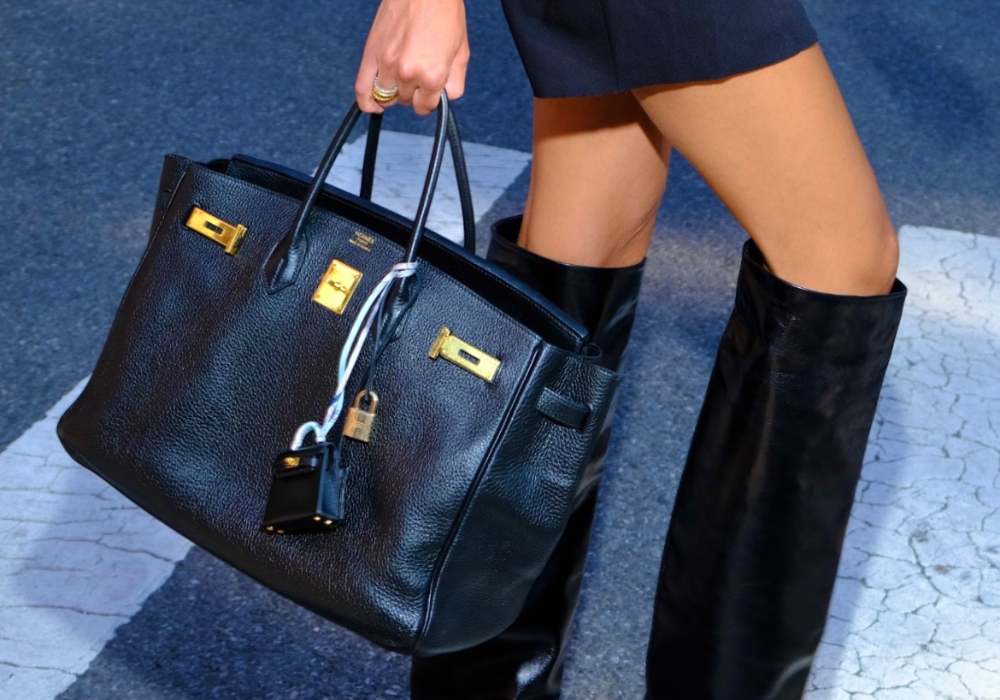 The Luxury Lifestyle Edit By JaneFinds
Jane at JaneFinds is your go-to curator for a collection that exudes style, refinement, and sophistication, all without compromising integrity. With Mindful Luxury at the heart of our ethos, we'll ...
Read more