Hermes has always been at the forefront of innovation when it comes to hand-crafted luxury goods, and the House has a history of quickly discontinuing, and in many cases never releasing their most innovative developments. For at least thirty years now their craftsmen have been toiling to perfect one particular finish that has never quite met Hermes' quality standards for regular production: Metallics.
We can trace the history of this rare finish back to Leïla Menchari's famous window designs, which began showcasing unique examples of metallic bags as early as 1990. Menchari had a penchant for showcasing the Maison's latest designs, evidenced by her display of a Birkin bag in 1984, mere months after the design was concocted on that fateful flight. Metallic bags, mostly Kellys, some with multiple metallic tones, many with embossed textured finishes, in Agneau and Chevre leathers, as well as exotic Ostrich and Crocodile skins, would pop up in the Paris flagship's enchanting window displays almost every year. But much to their customers' chagrin, Hermes continuously declined to make any of these bags available for purchase. That is, until 2005.
After fifteen years of experimentation Hermes released an extremely limited number of Metallic bags, all crafted in Chevre leather with either Gold, Silver, or Bronze finishes. The effect was created by applying layers and layers of metallic pigment to the Chevre leather, which had the ideal grain texture to hold onto the pigments. So much layering created a stunning sheen that glittered without being glittery and reflected without being reflective. Both Silver and Bronze bags were paired with Palladium hardware, but Gold bags, which are the rarest, feature matching Gold hardware. Hermes produced metallic bags such as 20cm Plumes and Plume Elans, Jige Elans, and Kelly Pochettes, but the most desirable metallic bags are the 18cm Constances, 25cm Kellys and 25cm and 30cm Birkins. These bags are so rare only one metallic Birkin and one Metallic Kelly from this release have ever been auctioned. 
Though above I mention how Hermes never made any of their metallic bags used in Menchari's window displays available for sale, that's not entirely true. In extremely rare cases the absolute top-tier Hermes clients, ten levels above VIP, might be, at some point, possibly, maybe, offered a unique bag from a window display. Four metallic bags from these windows have made it out into the secondary market and crossed auction blocks, including a metallic champagne Satin Kelly 28 from 1990, a three-tone metallic lambskin Kelly 28 from 1992, a Silver Ostrich Birkin 30 from 2000, and a three-tone lambskin Ile de Shiki which we are very excited to have available at JaneFinds! A few other metallic window bags have been spotted in private collections around the world, but don't hold your breath, it's unlikely these pieces will ever trade hands.

It's been fifteen years since Hermes released their only set of limited metallic bags. With heavy use the metallic pigment has been known to rub off, but most collectors knew straight away these bags were worth carefully maintaining. Today, as the world of Hermes grows bigger and bigger, more and more collectors learn of these rare pieces and lust after them with passion.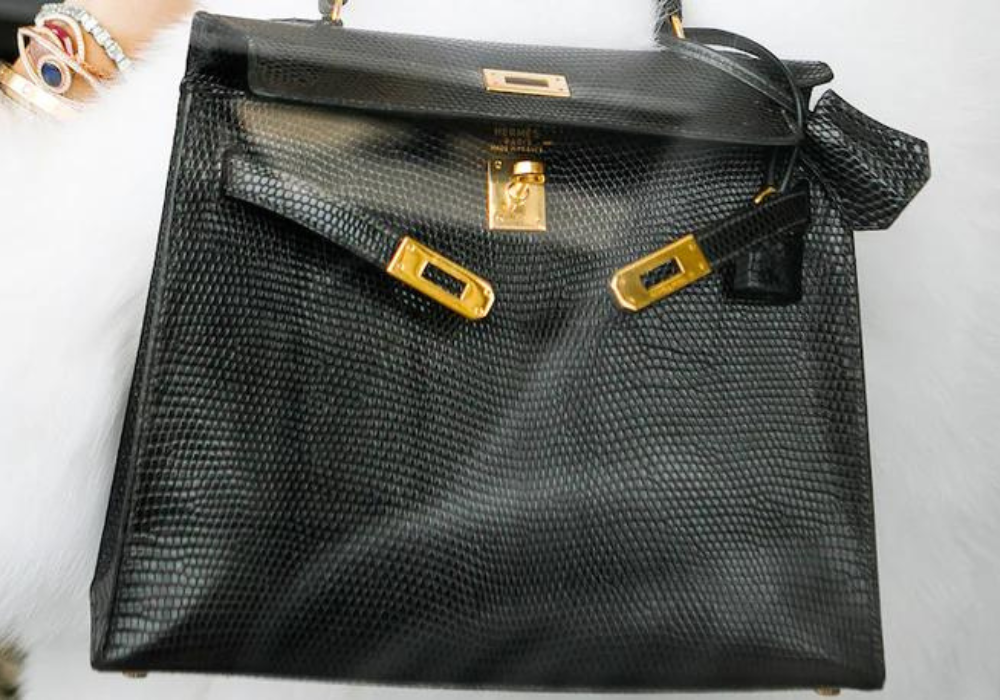 Hermes exotics are regarded as the height of luxury; unrivaled quality of materials to match unrivaled quality of craftsmanship. The house has used many different exotic skins to make their iconic ...
Read more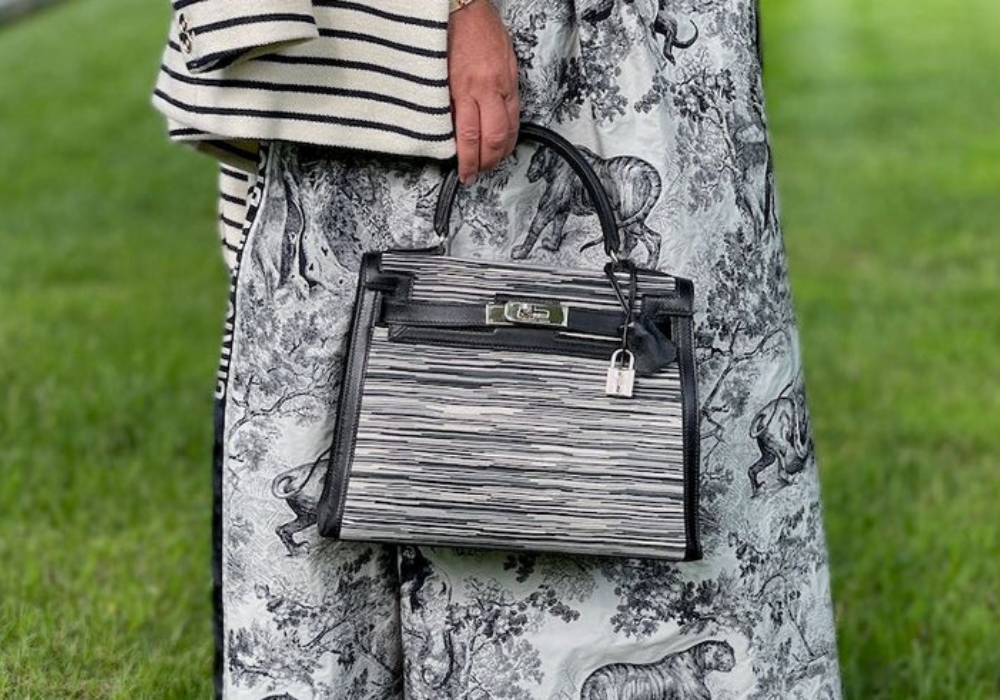 Hermès Vast Vibrato Variations
Hermes has a long history of experimenting with new ways to craft the luxury materials they're famous for using. In 2000 as an exciting new millenium began, an exciting new material started popping...
Read more