Hermès Exotic Skins - Shiny or Matte?
Similar to how many Hermes collectors have a preference for either Gold or Palladium hardware, many also prefer exotics with a particular finish. In terms of Crocodile and Alligator, Hermes produces both Matte and Shiny, also referred to as Lisse finishes. The glossy effect of shiny crocodile or alligator comes not from an applied glaze, but rather through repeated buffing with a smooth agate stone until the scales are near mirror reflective. The Matte finish, on the other hand, is achieved through the use of wool felt that rubs the skin into a smooth soft texture that lends the bag more pliability. Shiny crocodile bags are far more stiff than their Matte cousins, which can become floppy with heavy use.
In general, Sellier Kellys are made with shiny crocodile and alligator, whereas Retourne Kellys are done in Matte. This rule is not entirely held to, though, as Sellier mini Kelly 20 IIs can be found in Matte alligator, and Hermes has recently produced a few limited edition Sellier Kelly 28s that utilize Matte Alligator, such as the Vanille Alligator Touch Kelly with a Butler leather handle, or the bi-finish examples that feature Shiny Alligator bodies with Matte gussets and sangles. Hermes has also produced full Matte Sellier Kellys, though examples on the secondary market are few and far between. These are primarily 32cm and have been seen in Matte Blue Brighton, Ebene and Poudre. Shiny Alligator Retourne Kellys were produced in the 1990's in both 32 and 35cm, and are primarily found in Miel with Gold hardware, although other colors were also used.
Birkins of all sizes are found in both Matte and Shiny crocodile or alligator. The recently introduced Sellier Birkins have also been spotted in both finishes. About 60% of crocodile and alligator Birkins and Kellys sold at auction have a shiny finish, and the prices achieved at auction are starting to reflect Matte's relative rarity. When compared to Shiny bags, the prices paid at auction for Matte Birkins and Kellys have reversed positions over the last five years. In 2017, Matte bags averaged almost $13,000 less than shiny bags. So far in 2022 they have averaged over $10,000 more, far outpacing 2021's nearly $5,000 average price premium.
Over the last decade average auction prices for all alligator and crocodile Birkins and Kellys have vacillated between $40,000 and $55,000, with Matte bags rising steadily since 2018's $39,500 nadir. These averages, though, are less consistent when we control for size. The biggest difference is achieved by 28cm Kellys, Matte versions of which have averaged around $30,000 more than Shiny examples over the last two years. Matte 25cm Birkins and Kellys have always averaged more than Shiny versions, commanding a premium of about $6,500 over the last five years. Shiny crocodile or alligator Birkin 35s still average more than their Matte sisters, though, with premiums averaging 6% so far in 2022. It is predicted large Matte Birkins will soon increase in value as large bags come back in fashion and the practicality and rarity of Matte exotics becomes apparent. Shiny crocodile bags can be temperamental, prone to develop permanent matte spots wherever even a single drop of water touches the skin. With use, wrinkles can develop on the scales, particularly on the flap, whereas Matte exotics are not prone to these issues. In lighter colors, Matte alligator can darken from contact with skin, through the transfer of oils or moisturizers, though dark Matte bags are largely spared any of these issues.
A new finish, termed Boreal Satin, has begun trickling out of Hermes' workshops. Primarily used in bracelets, Boreal Satin Alligator Constance bags have begun appearing on the market.This finish has been spotted in Nata, Blue Brume, Jaune Citron and Rose Bubblegum, the last three of which are new colors in Hermes' exotic pantheon. It is predicted we will soon see Sellier Birkins and Sellier Kellys done in Boreal Satin Alligator.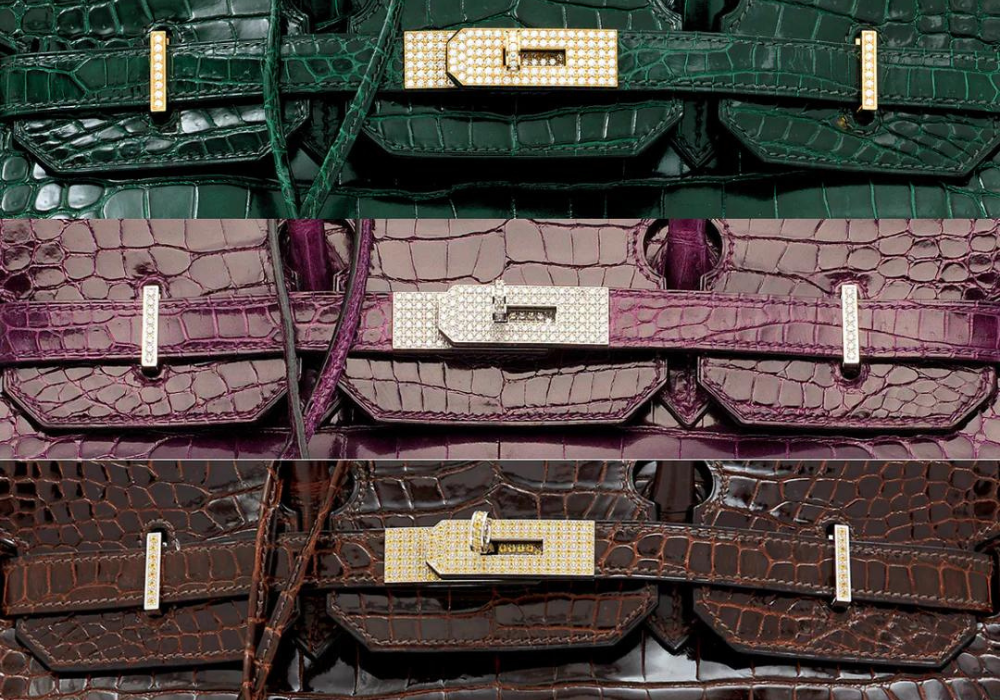 Gold or Palladium? A big question for many Hermes lovers all over the world. It's not uncommon to find a collection dedicated to one or the other. But the question of Hardware goes deeper than thi...
Read more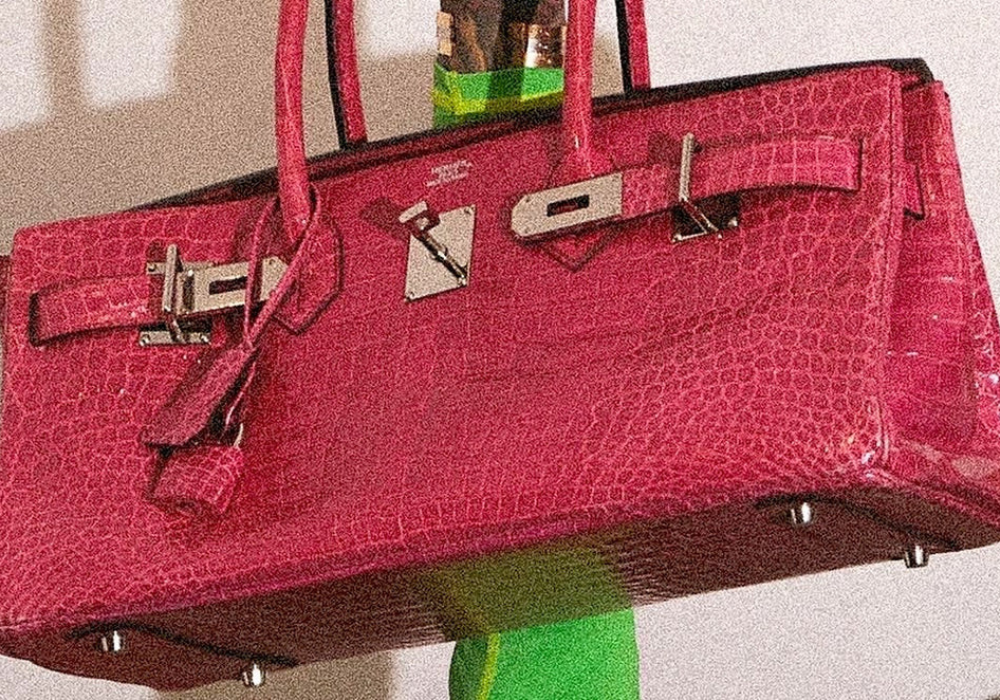 Even though the Birkin is an iconic design recognized the world over, there are rare Birkin styles that are almost never seen. With the recent release of the new HAC A Dos, which borrows its main d...
Read more